We Buy & Sell New and Used Office Furniture!
Sugarman's Office Furniture opened its doors back in 1990 in Columbus, Ohio. When Chuck started out, Sugarman's Office Furniture sold mostly used office furniture. Now more than 20 years later, Sugarman's Office Furniture carries over 40 of the top manufacturers in new office furniture and has relationships with more than seven distributors. Sugarman's offers office furniture to suit any need. From large corporate offices, educational institutions, down to small home office lines. Sugarman's still carries used office furniture, but only delivers to their local base.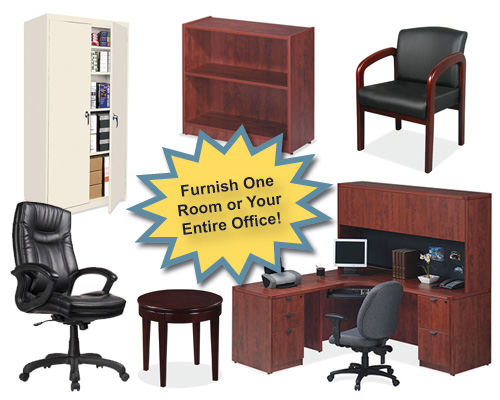 Why should you buy from Sugarman's Office Furniture?
That's easy! Sugarman's excellent relationship with his suppliers and distributors gives you the advantage of not dealing with the middle man. Today most manufacturers sell to retailers such as Staples, OfficeMax and Office Depot; they in turn mark up the price to cover their corporate costs. Sugarman's doesn't have to do that. We sell direct to you from the manufacturer... yes direct from the furniture manufacturer. Its simple, we cut our profit and pass the savings on to you the customer!
Sugarman's Office Furniture's wide variety of style from each collection will be sure to fit into any work place environment. Browse the site for your perfect piece of office furniture.
Did we mention that we offer FREE DELIVERY and INSTALLATION on every order over $500. If you live inside Columbus' I270 we'll delivery your order and put it together for you for FREE! You won't see one of the national office furniture stores provide that kind of service.
Sugarman's Office Furniture - the "Sweetest Deal on Office Furniture."